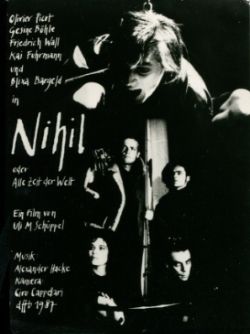 (01.02.13)  From now on, we will present, little by little, with our partner "distrify", as much of our films as possible for stream exclusivly here.
We're starting today with my very first film "NIHIL, or All The Time In The World " (West-Berlin/1987) Here for the first time with English subtitels!
Through "films to watch now" you can reach the new page.
Enjoy the new- and rediscovery of the films!
(A huge thanks to Erik Mitjans for designing and preparing the new page!)