BRÖTZMANN –
Thats When The World Is Mine
A FILM BY ULI M SCHUEPPEL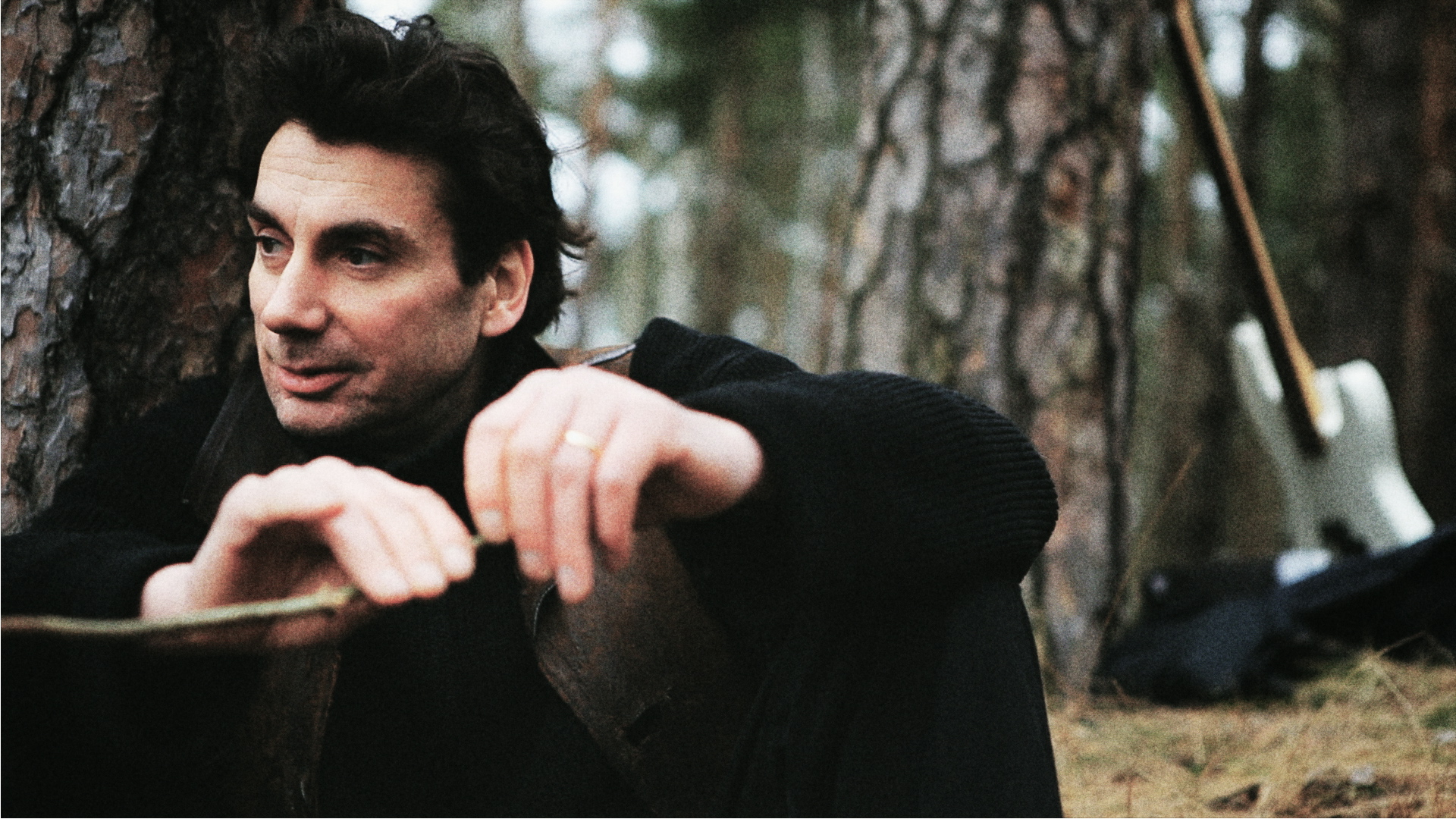 75min, DigiBeta, col, dolby st, Germany 2012
PREMIERE: 62. Berlin Int. Film Festival (Panorama)
"Broetzmann…" can be watched directly NOW HERE as VoD-stream!
End of 2010, after 14 years break, Caspar Broetzmann performs again in original lineup with his band "Caspar Broetzmann Massaker" at the legendary Berlin-club "Berghain". Through the 80s and early 90s the trio was part of the most innovative German musicians in West-Berlin. Thurston Moore (Sonic Youth) describes Capar Brötzmann as one of the best guitar players he has ever met.
After their time-out, they came back even more heavy, loud, precise, clear and almost transparent, and presented a wide screen from the deepest soul, full of atmospheric images – "music that could hang also in the Louvre " (Monika Doehring/Loft).
The director Uli M. Schueppel takes this concert as an opportunity, to finally portray this only in the scene circles recognized musicians. On paths through nature he approaches with him the spiritual landscapes, where this timeless music could be rooted.
"Broetzmann – Thats When the World Is Mine " shows the emotional interspaces from which Caspar Brötzmann creates his powerful, archaic soundscapes. Between noise and silence the film develops from the inside a sensitive portrait of a musician, who always consistently went his own way, without subordinating himself to the rules of the music business.
– cast & credits:
script & directing
Uli M Schueppel
camera
Cornelius Plache
sound & mixing
Martin Frühmorgen
editing
Ernst Carias
soundtrack
Caspar Brötzmann
Danny A. Lommen
Eduardo D. Lopez
postproduction
PICTORION – das werk/Berlin
postproduction-management
Johannes Breuer
grading
Nico Hauter
title
Kai Kurve
Caspar Brötzmann

techn.support
Hannes Andresen
audio engineer
Markus Krohn
audio studio
Rotor Film Babelsberg
web-support
Anja Wiesinger
– Berghain-conzert –
camera
Uli M Schueppel
Cornelius Plache
line producer
Karina Mertin
sound engineer
Thomas Stern
concert audio engineer
Ingo Krauss
light
Krischan Makswitat

Berghain-Technic
Robert Reuner
Silvio König
Berghain-organisation
André Jürgens
translation
Dino Gollnick
Gabrielle Dobak
Joe Dilworth

Thanks:
Frieda Oberlein, Wolf Bosse, Hajo Schüler, Doris Hepp, Max Dax,
Patricia Morosan, Juliane Brötzmann, Henrik Drescher,
Inka Lumer, & Thoralf Kersten, Cosmo Schueppel,
25p-cine support
Koksofen – lyrics
von Caspar Brötzmann
conzertmaterial:
"Hymne" "The Tribe" "Böhmen"
"Sarah" "Kerkersong" "Tempelhof" "Massaker"
(lyrics: Brötzmann, music: Brötzmann, Lopez, Lommen)
produced by schueppel-films