Song & Musicians:
"Lost in Music" by Anita Lane & Mick Harvey
S8/HighBand; 4,35min; color; Germany 1987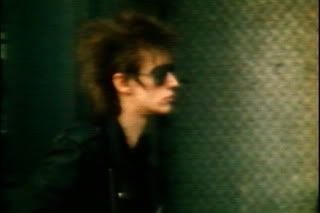 Documentary expressions of the last night, and respectively the last morning of the "Risiko", the most legendary club of West-Berlin in the 80's. Again the heroes of these nights appear, among others Nick Cave, Blixa Bargeld, Gudrun Gut, Andrew Unruh. Edited to the Lane/Harvey-version of "Lost in Music".
Written, directed, edited: Uli M Schueppel
LOST… WEST-BERLIN / Last Morning of 'RISIKO' (86) from uli m schueppel on Vimeo.
Camera: Kloie Picot & Uli M Schueppel
A Schueppel-Produktion